by Dr Indra de Soysa, Norwegian University of Science and Technology
to accompany workshop, details below
Popular and academic discourse, prompted by Islamist violence and terrorism, debates the true nature of Islam in politics. By an accident of history and geology, a large portion of the oil-producing states are also largely Muslim. Could it be that the oil-curse can explain much of the political phenomena we assign to religion? We examine the effects of oil, Islam, and the Middle Eastern (MENA) region on religious repression. Rather than the cultural effects of religion, we argue that oil-wealthy rulers use religious monopoly to control dissent. Rulers with access to oil wealth entertain a small selectorate, and religious organization can be a useful source of regime legitimacy and social control. Our results show that oil wealth increases religious repression above the effects of Muslim dominance and sundry controls, regardless of geographic location. However, Muslim dominance also shows some independent effects, except that the MENA region seems to matter more than Islam per se. We suggest that religious repression in the MENA region is driven by the fear of Islamism and the influence of geopolitical factors, although some salience of Ottoman legacies may also matter. Interestingly, the conditional effect of oil and the MENA region is positive on religious freedom. The data suggest that several Gulf monarchies have more religious freedoms than other Muslim dominant states, such as Saudi and Iran, or even Israel. The worst oil producers are elsewhere, such as in Central Asia. Oil, however, trumps Islam in many alternative tests, including cultural and academic freedom, ethnic group exclusion from state power, and discrimination of ethnic minorities. Our results suggest that contingent factors might be important when assessing how oil and Islam affect political outcomes. The results are robust to a host of intervening variables, different measures of oil wealth, alternative data on religious freedom, and estimating method.
Biography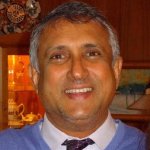 Indra de Soysa (PhD) obtained his PhD in political science and international relations from the University of Alabama, USA. He is a Professor of Political Science at the Norwegian University of Science and Technology. He teaches international political economy, international relations, and development. He is particularly interested in the political, economic and social outcomes of economic liberalization, the effects of institutions, and the causes of peace and prosperity. He has published widely on the subject of Foreign Direct Investment, the causes of civil and political violence, the natural resource curse, globalization, and environmental politics. His various publications appear in the American Sociological Review, World Development, Social Science and Medicine, International Organization, Journal of Peace Research, Journal of Conflict Resolution, International Studies Quarterly among others. He is a member of the Royal Norwegian Academy.
SPIRe Seminar Series
This blog was written to accompany a seminar in the SPIRe seminar series. Prof. de Soysa's seminar 'Islam, Oil and the Middle East: What Explains Religious Intolerance?' (discussant: Dr. Jos Elkink) will take place on Thursday, Oct. 26th, 14:00-15:15.
The full schedule for the SPIRe seminar series semester 1 can be found on our website.